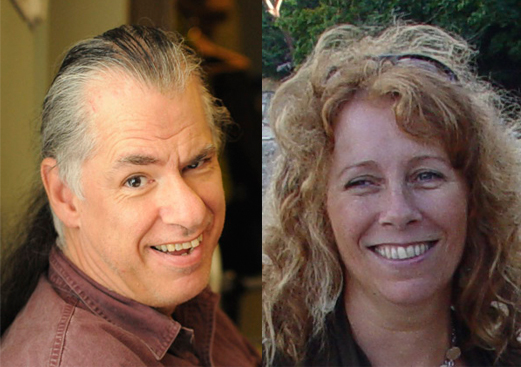 Although Norman Kunc and Emma Van der Klift are internationally recognized as dynamic speakers, trainers, authors, and disability rights advocates, they are perhaps best known for having written and produced the video, A Credo for Support.
Born with cerebral palsy, norman initially attended a segregated school for disabled children. After successfully arguing his way into a regular school, Norman went on to complete an honours degree in Humanities and a Master's degree in Family Therapy. During his undergraduate years, Norman wrote a book about his experience in a regular school which catapulted him into a career as a speaker on disability issues.
Emma initially worked in numerous positions with non-profit agencies that support individuals with intellectual disabilities. She has a Master's degree in Conflict Analysis and Management and is certified both as a mediator and a negotiator. Emma has recently identified as autistic and is a prominent advocate in the neurodiversity movement.
Norman and Emma developed Conversations That Matter because they recognized  that enduring attitudinal change best occurs when people are engaged in ongoing dialogues about provocative and challenging issues.  As a result,  the goal of the Conversations That Matter site is not to inspire people, but to provoke self-reflection, deep-thinking and meaningful change.
Student Subscription
$20 per year
for complete access
to all videos and services
Agency Subscription
$20 per year
per staff member
and/or board member
(Agencies must subscribe all of their staff.
Get more info.)
When Emma and Norm first developed Conversations That Matter, we wanted to give community living agencies the ability to provide ongoing values training to ALL of their staff. After having done in-person values training for more than 30 years, Emma and Norm were well aware that when an agency only provides training to a portion of their staff, then it becomes incumbent upon those staff to pass on all the information (and motivation) to the rest of the staff. A pretty tall order, especially when it's not uncommon for some of the more cynical staff to roll their eyes and say, "Oh, you've been to training. Don't worry. You'll get over it."
So to get around this perennial problem of values training, we set the subscription price as low as we could: $20/person per year. This price makes it feasible for the training to reach all of an agency's staff. However, in return, we need agencies to sign up all of their staff. If we allowed agencies to sign up, for example, only their managers, we wouldn't be able to financially sustain the site.